Greg Torrington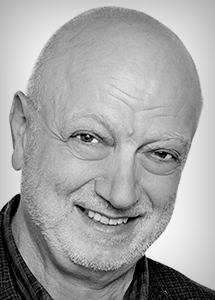 Greg Torrington's first foray into broadcasting came at the Carleton University radio station, CKCU. In 1977, he started working on-air at Ottawa's then independent/progressive radio powerhouse, CHEZ-FM. He was promoted to Music Director in 1980 and remained in that position for a decade. Greg was awarded Music Director of the Year at the first Canadian Music Week industry awards, and is credited with being the first to break many prominent Canadian and international recording artists.
Warner Music Canada hired Greg as A&R Manager in 1990.There he scouted and brought in potential new talent, as well as coordinated recordings and videos of Canadian artists. At Warner, Greg worked on projects for many of the country's top artists (such as Loreena McKennitt, Blue Rodeo, George Fox, Spirit of the West, Trooper, etc.), served on FACTOR juries (The Foundation Assisting Canadian Talent on Recordings) and the Juno Awards talent committee. He also participated in music evaluation sessions and panels at numerous regional industry conferences across Canada.
Since his departure from Warner, Greg has ventured into artist consulting and personal management. He is also a regular contributor and columnist for the national music publications, Muzik Etc. In 2000, he teamed with the late Doug Kirby to manage artists at the booking agency LiveTourArtists.
The Blues (923)
There's nothing more iconic than The Blues. Picture yourself on the steamy Mississippi bayou, on Beale Street in Memphis or cruising the clubs of Chicago.
More on The Blues